Terms of Conditions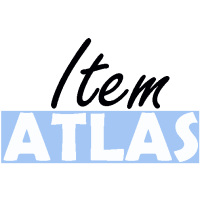 The following terms of conditions applies all sites operated by Item ATLAS which are under the domain of itematlas.com, itematlas.com.au, rasta.com.bd, itematlas.co.uk, itematlas.in, itematlas.de, itematlas.com.ua and chk.onl
Item ATLAS is a virtual shopping mall. Just like any physical shopping mall or centre where sellers rent a space to open their own shop and sell. At Item ATLAS, seller can do the same, they can open an online store and sell from their online store directly to shoppers. They can also display their products for sell even if their online store is hosted in another datacentre.
Item ATLAS provided 2 types of service.
An Online seller can display/list their products at Item ATLAS by paying a monthly fee if their online shop is not hosted within Item ATLAS online shop creation app under chk.onl domain.
An online seller can open and run their online shop using our online shop creation app under chk.onl domain by paying application fee of 0.49% per sell. This fee percentage may change anytime.
We will not use complicated legal jargon in our terms and policies. We believe in simplicity, fair and honesty.
For Shopper
By choosing to find products in Item ATLAS you agree to the following terms –
a.      Business that uses Item ATLAS's service are known as retailer. They are retailers similar to retailer in a physical shopping mall or centre.
b.      Just like any physical shopping mall, any dispute with purchased item, you need to bring it to the attention to the store you bought the item from. Like any other shopping centre or mall, Item ATLAS do not sell any product or receive money from shopper. We charge fees and that is only from sellers. Our fees are similar to rent or service charges that a physical shopping mall / centre charges from their retailer.
c.      Businesses and Individuals can open online shop using our app which is hosted under chk.onl domain. We verify each and every individual or business who open their and run their online shop using our chk.onl app through Stripe Identity verification service. It is your responsibility to use your judgement to purchase from any online shop and that applies to any retailer using Item ATLAS. You do not hold any responsibility if you suffer loss due to any action or inaction by the retailers.
d.      If you wish to lodge any complain, you must do that against the retailer you purchased your item from, not against Item ATLAS.
e.      We keep our server secure and safe. We use third party data centre which we were told as secure infrastructure. Still, you should consider that, you are sharing your details with shop owner, delivery company, delivery person, packing person and maybe to various other persons when you place an online order. So, it would be unreasonable to expect that your details which you have provided to place the order should be considered as private. The information you provided to facilitate the order such as Name, Address, Email Address and Phone becomes public. We do not keep or enter your credit card details in our data space; you enter those into payment processor's payment page.
For All Retailers
i.                    You are referred as Retailer if you are displaying your products at Item ATLAS or using our online shop creation app under chk.onl domain.
ii.                  You must follow natural far and honest trading rules.
iii.                Which means that you cannot sell stolen, counterfeit, fake item. You must not misrepresent or lie. You must not do any fraudulent conduct. Basically, just don't be a bad seller.
iv.                YOU UNDERSTAND THAT Item ATLAS CAN REMOVE YOUR ITEM FROM ITEM ATLAS AND SUSPEND YOUR ONLINE SHOP WIHTOU SHOWING ANY REASON.
v.                  We will not take above action if you are being an honest and fair trader.
vi.                You must pay the fees on time.
vii.               You must not sell any time without proper permission/authority/licence if such item requires such permission/authority/licence according to your local laws. For example – If your local law requires you to obtain licence to sell alcohol, you must obtain such licence before starting to sell using chk.onl app or listing in Item ATLAS.
For Retailer using Online Shop Creation App (chk.onl)
viii.             The free web address to your online shop is provided to you for free and it stays a property of Item ATLAS. That web address can not be transferred. If you chose to cancel your account in Item ATLAS or if we cancel your account, that web address will become available for others to use.
ix.                 We only cancel your account or suspend your online store or disable your web address only if
1.      You do anything which would be unlawful, dishonest, or unfair.
2.      You have not made any sell in last 90 days.
3.      You failed to pay the invoice within 30 days from the issue date.
x.                  We will issue and send you an invoice via email on every Saturday with all the fees accumulated in previous 7 days except from the orders where shopper paid through Stripe payment processor. You will have 30 days to pay that invoice.
xi.                 We charge our application fees automatically when order is placed using Stripe payment method. 
Returns and Refund
Please contact the retailer you intend to buy or bought the item from to discuss about returns and refunds.
Indemnity
You will indemnify us (and our officers, agents, employees) against any claim or demand, including legal fees and costs, made against us by any third party due to or arising out of your or vendors breach of this Agreement, or your or vendors infringement of any law or the rights of a third party in the course of using the Item Atlas platform.
Agency
Item Atlas is not agent of you or vendors or any users or any individual.
Dispute Resolution
If any dispute or dis-satisfaction arises with any products, you must contact the seller or vendor of your product. If the dispute does not resolved, in such case Item Atlas will act as facilitator and will attempt to resolve the dispute. If that failed too, we will provide a statement and buyer or seller can take action as per Australian Consumer Law.
If you have any complaint or dis-satisfaction arises with Item ATLAS Service, please contact us and we will endeavour to resolve the dispute. If you are still not satisfied with our resolution, all legal notices and formal disputes should be sent to our address via post.
Contacting Item ATLAS
You can Contact Item ATLAS via by sending a private message to support, or
by post to PO BOX 1020, Toowong, Queensland 4066, Australia.