About Item ATLAS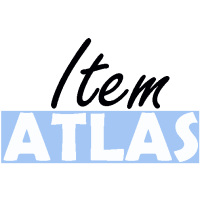 The biggest difference with Item ATLAS and all other shopping platform is that Item ATLAS do to take any payment from shoppers. Sellers get paid directly from shoppers.
Item ATLAS provided free online shop building service. Seller can open their own online shop for free and no monthly fee ever. All the products from seller's shop will be displayed in Item ATLAS Platform for free as well.
Item ATLAS is a complete solution for anyone who wish to start selling online from their own online shop without spending any money.
Item ATLAS shopping platform is unique. It is a shopping platform where shoppers gets all the benefits of shopping in a platform such as comparing products while sellers can promote their products without paying any commission and with full freedom of serving the shopper using their own online shop. It is just a shopping mall/center. Item ATLAS do not receive any money from shoppers. Shoppers pays directly to sellers.
Item ATLAS is originated in Australia. We are unique, different and most importantly, simple.
Check our services and sites
https://itematlas.chk.onl - Online Shop Creation App
https://itematlas.com - Item ATLAS USA
https://itematlas.co.uk - Item ATLAS UK
https://itematlas.in - Item ATLAS India
https://itematlas.com.au - Item ATLAS Australia
All products of sellers using ItemATLAS.chk.onl will be listed in Item ATLAS Platform. Local sellers gets priority. For example, A UK Seller opened online shop using ItemATLAS.chk.onl, his products will be displayed in ItemATLAS.co.uk on top of the list before any seller from outside of UK.
Correspondence - PO BOX 1020, Toowong, Qld 4066, Australia
Complaints - Please send a message to support - Click Here to know how