Fixed Price Shop Design by Item ATLAS Verified Experts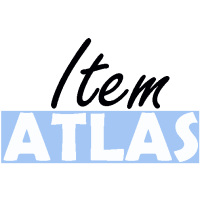 If you need your online shop to be designed by an expert, we have an excellent and affordable as it can be option.
Get Your Shop Ready with ONLY $50
What you need?
Make sure you have added all your products before hiring the expert.
Added payment option that you wish to accept.
Search in Google and select a design that you want for your shop.
Search in Google and Choose a Logo Design for your Online Shop
How to Place Order
Send an request to Item ATLAS Support with following details

The Link of the design that you have chosen for your shop
The link of the logo you chose

You will receive an email from our verified expert to pay the charge. The expert will offer multiple way to pay including a suitable option for your country if possible.
A list of additional details required (About, Terms, refund policy etc) and any other details that you wish to put in your shop page. If you do not know what you need, then do not worry, the expert will ask for those details.
The expert will get the shop ready within 2 business days.